Drupal has been a focus of Black Antelope's development and design efforts since 2010. We've worked on dozens of projects in Drupal 6 and 7, and are now working on more and more projects in Drupal 8.
As one of the most flexible and trusted Content Management Systems, Drupal is used by governments, higher education, and enterprise technology firms throughout the world. As an early adopter of D8, we're excited to continue on the path we set out on long ago working on exciting projects and creating elegant solutions for our clients' needs.
Black Antelope is a development partner of Pantheon and Acquia, two excellent platform as a service (PaaS) solutions for developing, hosting and scaling Drupal sites. We are also big supporters of open source, and contribute module code as often as we can.
From the start you're in direct contact with our team of experts - the same folks that will be managing your project and later - designing, developing and maintaining it. No salespeople, no middlemen; from start to finish (and later, maintenance) you're working with designers and Drupal engineers that will collaborate with you and map out a manageable workflow. We understand the importance of both branding and financial sustainability as they pertain to projects and work hard to ensure that all the goals and needs of our clients are met.
DRUPAL SERVICES
Drupal 6, 7, and 8 development
Drupal migration
Drupal site planning and building
Enterprise Drupal
Custom module development
Drupal design
Drupal theming
Drupal consulting
Drupal upgrades
Drupal maintenance and support
Headless drupal
Drupal intranet development
Drupal E-commerce development
Multi-language Drupal
EDU Drupal
Multi-site Drupal
Intuitive user interface
Whether you're a blogger, small startup or enterprise-level, Drupal's well-organized user interface and node-based content delivery is clean, clear and easy to use. Need to post a news article with a summary on your landing page? Maybe populate data to your users' dashboards? Drupal's use of "content types" allows you to automate what content goes where upon creation and can get even more specific through the use of popular site-building tools such as blocks, panels and views.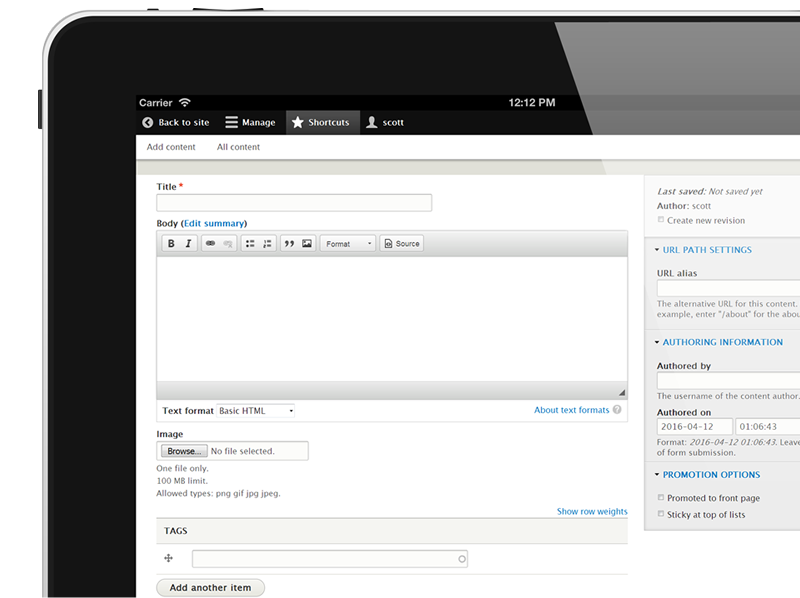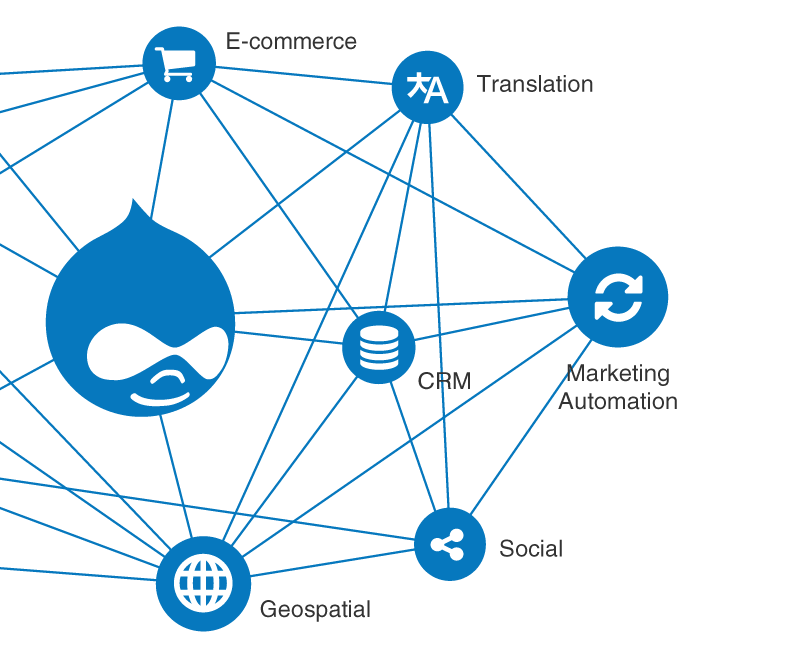 Modularity
Drupal's structural integrity is based around the the simple fact that modules are utilized to add features and functionality, with themes to oversee content presentation. Why is this important? It means that a plethora of software suites such as Salesforce or industry-standard application protocols like LDAP often already have publicly-available, actively-maintained modules with solid documentation that work out of the box. With an experienced agency behind you, it's possible to stretch your dollar much further than ever before when it comes to projects.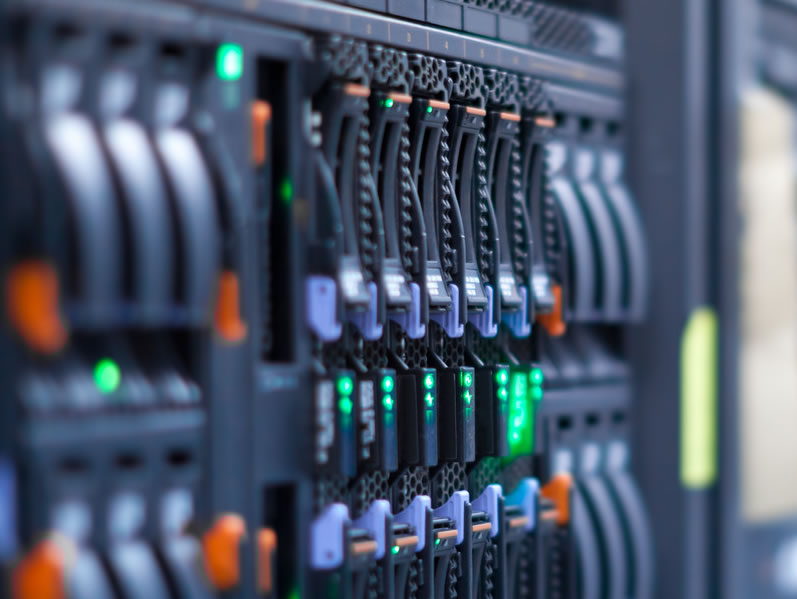 CMS-specific hosting
One of the most exciting aspects of working with Drupal came with the wide release of Drupal-specific hosting platforms. While there's certainly use in having a physical server on-site or in the cloud for storage and various tasks, it's now much more cost-effective to utilize a Drupal hosting service such as Acquia or Pantheon with tools developed specifically for an ideal Drupal configuration. Tasks like developer collaboration, site configuration, efficiency and error checking, backups and restore/migrate, and code commitment are a one-stop-shop with excellent support and documentation. This saves developers time and energy on bare-bones tasks that could otherwise lapse into a resources vacuum.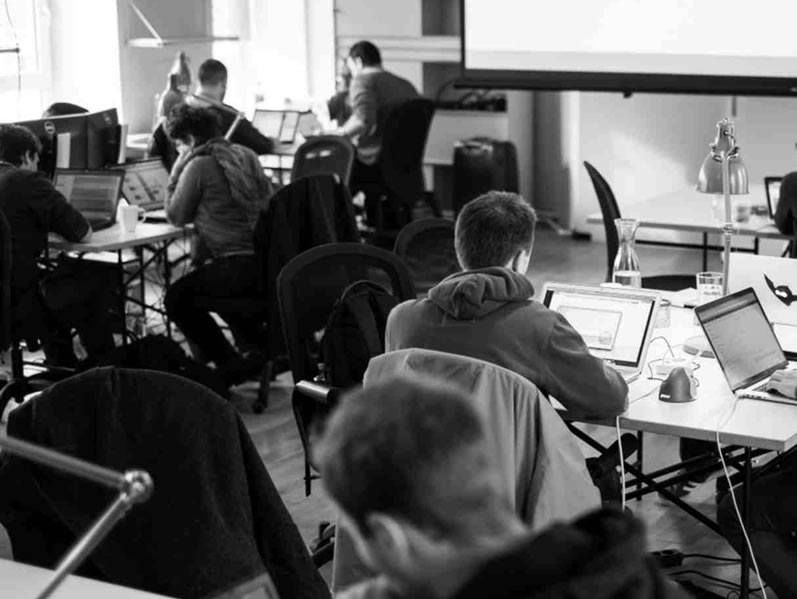 Community-driven culture that emphasizes active collaboration, due diligence and security
Drupal core is regularly updated by its large, extremely active community for security. Updates, especially through a Drupal-specific host, are simple and straightforward. Individual modules (and themes) are updated by their respective security team. By the very nature of being open source, any team can work on existing modules, even deprecated ones, with the entire development history at their fingertips. This high-level collaboration ensures that an experienced, due diligence-practicing agency can avoid reinventing the wheel when necessary. At the end of the day, Drupal's best practices work in a direction that benefits the consumer most of all.