Wordpress is the CMS behind approximately 28% of all websites. It is open source software with a large open source community, and it also has a large ecosystem of paid-for plugins that can extend the platform to be useful for any number of applications.
You may be more familiar with Wordpress as a blogging or publishing platform, but it's also powerful as a general Content Management System. Right out of the box and with the addition of some plugins, Wordpress does a lot of things right. SEO is largely taken care of, performance is maximized, and the user system and permissions are solid and ready for people to start working on content. There is also a wealth of mature themes that are an effective way to get to a polished website quickly, and that are mature in terms of responsive code so that your site is extra-accessible for mobile users.
Black Antelope is a development partner of Pantheon, which is an excellent Platform as a Service (PaaS) solution for developing, hosting and scaling Wordpress and Drupal sites.
Migrations
Migrating data and content from other CMSes and data sources into Wordpress
Custom Wordpress plugins
Custom-built plugins to handle integration with 3rd party web services, or brand new custom functionality
3rd party integrations
including Salesforce, Marketo, Eloqua, Hubspot, Cloudwords, etc
Web and mobile design
Custom responsive design and implementation
Directory and user management
LDAP integration, single-sign on systems
Landing pages and microsites
Developed modular PHP/HTML templates for rapid deployment of microsites
Workflow
Workflow process architecture and development
E-commerce
E-commerce implementation and management, using platforms such as WooCommerce and Shopify
Multi-language
Design and development of multi-language sites, including translation processes, and RTL languages
API development
Development of custom APIs; REST, HTTP, SOAP, etc.
Ongoing support
Documentation, client training, and ongoing maintenance
Wordpress-specific hosting
Development partner with Pantheon, which among other things provides dev/stage/production environment, easy deployments, and performance optimization
Ready to start your Wordpress project?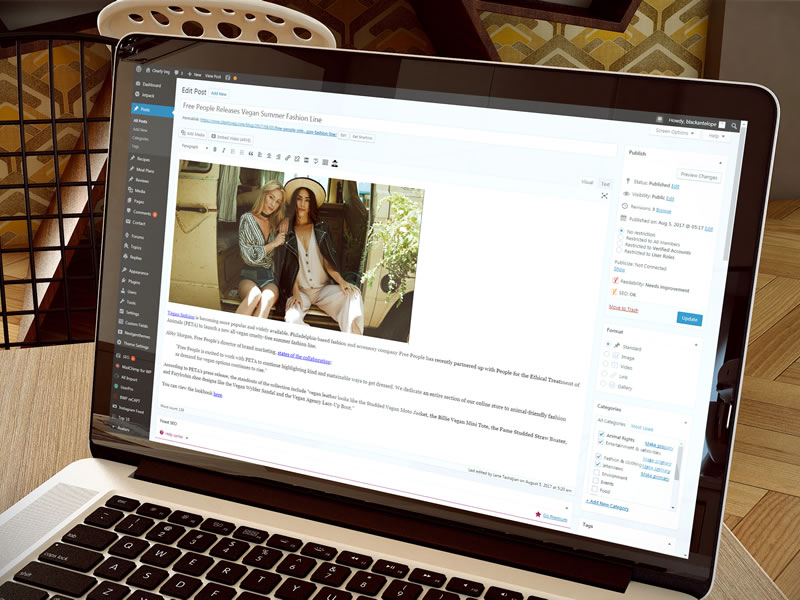 One of the best editing experiences and CMS admin interfaces
Wordpress has one of the smoothest content creation and editing experiences of any CMS. Its visual editor is an extremely easy-to-use WYSIWYG (What You See is What You Get) editor.
The tag and category system in Wordpress is very mature, and it's easy to create custom taxonomies for any kind of content, as well as custom post and page types.
Right from the start Wordpress has a very usable user permission system, so that collaborators can be given the appropriate permissions and start working on content immediately. If more elaborate permissions are required, it's easy to extend and customize.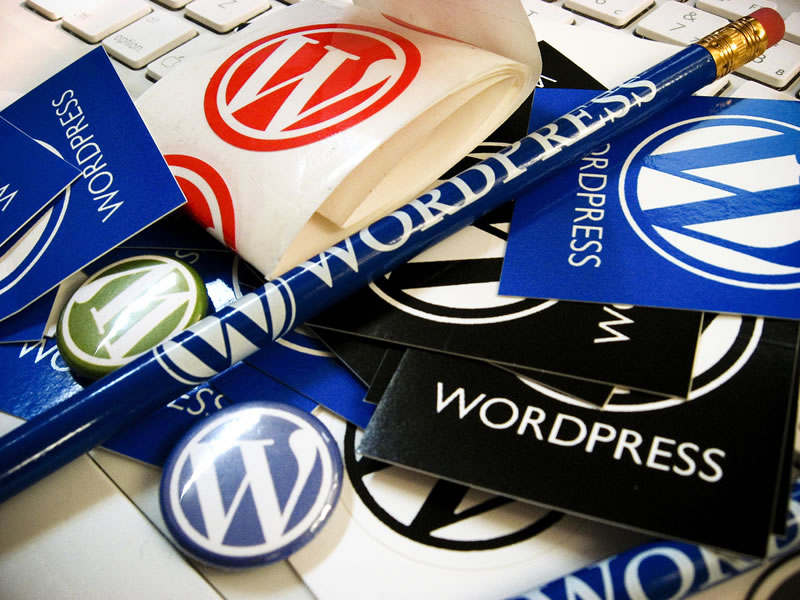 Giant ecosystem
Wordpress powers somewhere around 25% - 30% of the web. This massive ecosystem means that there is open-source code and plugins for just about anything you'll ever need. There are mature plugins that just work in areas including SEO, e-commerce, backups, user roles, contact forms, charts and visualizations, ad management and eLearning. And if the functionality you need isn't already in a plugin, then it's easy to create a new plugin to do exactly what you need.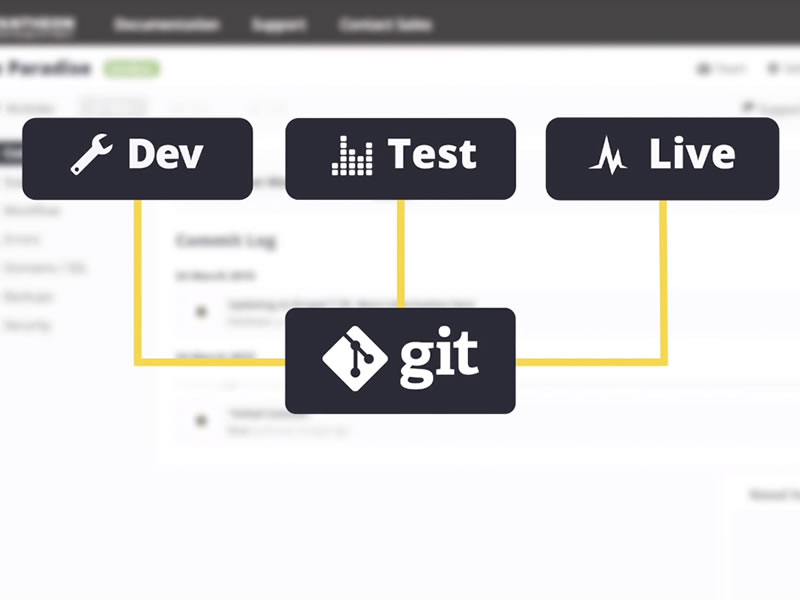 Hosting specifically tailored for Wordpress
For development and hosting of Wordpress and Drupal sites, we like to use a platform like Pantheon. Right out of the box Pantheon comes with dev/stage/prod environments as well as routine backups. It's basically one click to deploy the code, database and files. No longer do we need to cherry pick files to upload via FTP, which is a slow and also error-prone process. This smooth deployment process also makes it easy to apply security patches, quickly test the site on dev, and then push the new code to production.
Pantheon is also great for performance, and specifically optimized for Wordpress including front-end caching (Varnish), redis for database cache, and a worldwide CDN. Because Pantheon is based on a container architecture, the platform is easy to scale resources if the site grows to the point of needing it.